11/02/2020

Costa del Sol is often called Costa del Golf and there is a good reason for it. We have here the highest density of golf courses per square kilometer in Europe. How many places in the world do you know where you count 70 golf courses within a 100 km radius?
---
Exactly. Having lived here for so many years, I should now melt in praise about this sport – that it is fascinating, elegant, that you "play with yourself", that it is a great sport for establishing business contacts ... all this is certainly true, but not mine – for me golf is boring.
Golfing on the Costa del Sol and real estate
Before golf enthusiasts react with holy indignation, let me add that there is something that I really like about golf courses. There are basically two things: views and usually good restaurants at club houses. The views consist not only of beautifully maintained grass and fanciful "sand bunkers" and ponds, also called "water hazards", these views are also created by the architecture surrounding the golf courses and there are more and more of those on the Costa del Sol.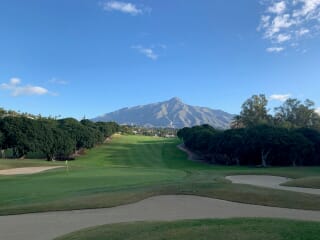 And here we are, this is the answer to the question: why do I write about golf, if I do not know anything about it nor I want to learn. Well, golf is just an excuse to tell you about properties on the Costa del Sol ideal for golfers, and actually about 3 fantastic development projects that arise in the surrounding of local golf courses .
Development nr 1 - Soul Marbella real estate
The first is Soul Marbella. A beautiful name, isn't it? It will look equally good.
It will be a gated estate, divided into 5 phases, consisting of 200 luxury properties: apartments, townhouses and villas. Swimming pools, SPA, gym, cafe, co-working area, concierge ... that is all you can need after a long day on the golf course.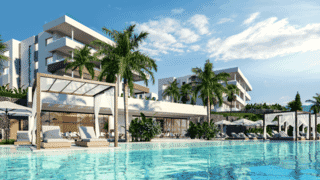 Development nr 2 - Sunset real estate in Cabopino
The second suggestion is Sunset in my favorite Cabopino.
An exclusive project comprising 16 one, three and four bedroom apartments located in Cabopino, one of the most beautiful places on the Costa del Sol. The estate will be located on the first line golf, close to both: golden, sandy beach and the picturesque tiny port with its restaurants and bars.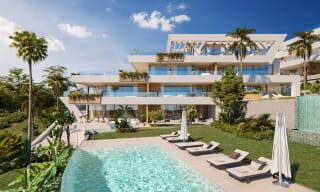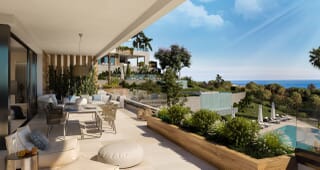 Development nr 3 - La Resina Golf villas in Estepona
And one more thing for home lovers: 8 modern villas at La Resina Golf in Estepona
The La Resina Golf project will be elegant and modern, its fantastic architecture successfully combining the Mediterranean style with the latest and most interesting trends in the contemporary style.
Breakfast on the terrace of such a house is the best way to start another beautiful day in paradise. You can enjoy great views of the golf course and have a cup of coffee, thinking about how lucky you are to own a property like this.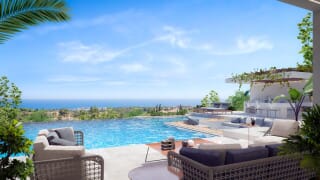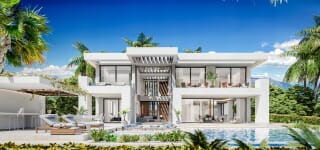 Did I convince you that golf is a cool thing? OK, so now you can try to convince me back ☺