Helping is fun, a few words about how we got involved in the activities of the KIDS Foundation
25/11/2019
2019-11-25 13:12
When in August LinkedIn showed me a post I did not yet know that I was just starting to play with fire, which ignites the hearts and does not recognize the words: "it's impossible". That post of the brilliant violinist Patrycja Piekutowska caused a series of events that led me to Warsaw on November 18. for a beautiful concert of classical music. But let's start from the beginning.
---
What you will find in the article:
What does the KIDS Foundation do?
Patrycja is the president of the Foundation KIDS Children's Innovators Club, which deals with - and here's the quote: "changing the experience of a small patient by completely changing the environment." In practice, this means reforming children's hospitals in the broad sense of the word. The Foundation's first project was the renovation of the ophthalmic and gastroenterological clinic of the Children's Health Center, transformation of old and already heavily used rooms into joyful, colorful interiors, with places where kids can have fun waiting for a doctor's appointment.
It can be done!
Most of these children are strongly experienced by various diseases and every visit to the hospital causes them great stress. The Foundation KIDS wants to alleviate this stress, and therefore, apart from obvious changes to a more friendly environment, also conducts research among children and parents, whose goal is to learn their needs and ills - for example, such as queues to doctors. People working for the Foundation are looking for solutions to these problems and - just like Patrycja - do not recognize the words: "it's impossible".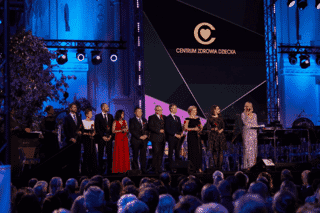 Concert "Great Artists for Small Patients"
The Foundation's next project is to move the blood bank closer to the operating room and renovate the rooms of the immuno-transfusion clinic. Funds were collected for this purpose by organizing the beautiful concert "Great Artists for Small Patients", which took place on November 18. The concert was a gift for us all from the great stars of classical music: Aleksandra Kurzak (soprano), Roberto Alagna (tenor) and Patrycja Piekutowska (violin). The Sinfonia Iuvents Orchestra Jerzy Semkow was conducted by Ruben Silva. It was a unique, wonderful experience and I am extremely grateful that I could be there.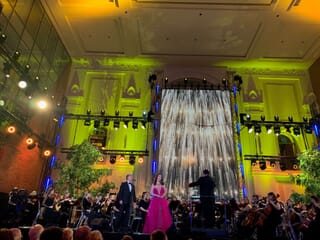 Business is not just making money
In August, after Patrycja's post mentioned at the beginning, Dream Property Marbella got involved in the activities of the Foundation KIDS and we intend to continue supporting their actions. We operate in Spain fulfilling dreams of Polish customers here, and because we strongly believe that business means not only making money, but also a commitment, we want to help fulfill dreams of Polish kids. Especially if they concern their health.