When should the warning light come on when buying a property in Spain? Our clients' stories
13/08/2021
2021-08-16 19:07
What you will find in the article:
Buying a real estate is always a serious decision – usually well-thought-out and prepared, although there are exceptions: the so-called "love at first sight", or a "mega bargain". Fortunately, there are few such exceptions, and usually when spending a lot of money, we act wisely. We check real estate documents, sort out financing, often hire a lawyer. The notary watches over the correct course of the transaction. We move on our terrain, and even so sometimes there are mishaps.
If you decide to buy a property abroad, the more you need to do your homework and prepare carefully for this process. The internet makes many things easier, you can find a lot of reliable knowledge there, if you know where and what to look for. And here we light up...
Warning light number 1: "I've read about the online buying process, it's easy!"
A few days ago, I picked up the phone. A man called to say that he was buying an off-plan apartment in Tenerife. He had already paid the reservation fee because the seller he spoke to on the phone told him that this type of apartments was selling well and he had to hurry up. He paid the money, but he realized that he doesn't really know to whom, because he has not thoroughly checked the development company (he read about it on the internet!). He did not know that he should get a bank guarantee from the developer for the funds paid in, or how he would finance the rest of the investment. He would like to take out a loan, but where, how and what should his own contribution be?
He called us for help when it turned out that the internet is not enough, that the so-called "Human factor", preferably speaking Polish, is crucial. I referred him to our Polish-speaking friend working in one of the banks to talk about financing, but I have a problem with a Polish-speaking lawyer in Tenerife. Especially since he doesn't necessarily want someone from the internet, he would feel more confident if it was a recommended lawyer.
Our advice
Speaking of the internet, it is worth realizing that it "never forgets" and is a huge trash can of all kinds. Let us not insist that "this house is for sure for sale, because I saw an advertisement on the internet". Rather, let's check the date of the last update of the advertisement, if available. If not, please contact the sender.
And under no circumstances should you transfer any money if you are not sure who and what you are paying for. Contrary to appearances, the case described above is not an isolated one.
Warning light number 2: Mega bargain
The daughter of one of our clients decided to come to work on the coast. Nice idea, you only have to find a place to live since the parents' house is rented. She found a fantastic offer on one of the large and rather trustworthy real estate portals: a two-bedroom apartment within walking distance to Puerto Banus, located in an estate with several swimming pools and security, available throughout August. All this for only EUR 1,000. She wrote to the "owner", made sure that the apartment was free and heard that if she wanted to book it, she had to hurry up because it was high season, and this was a great opportunity, etc... She made the requested transfer. After that, when the "owner" suddenly stopped answering her phone calls, she contacted us and we contacted our lawyer. The lawyer checked the guy and found out that he had two fraud charges and one domestic violence report.
Our advice
If the daughter of our clients had contacted us before transferring the money, she would first find out that such prices do not exist in this estate, because in the summer you pay EUR 1,000 there but for a week, not a month. Second, our lawyer would check the "owner" before, not after the fact. And maybe she still wouldn't have a flat, but EUR 1,000 would stay on her account.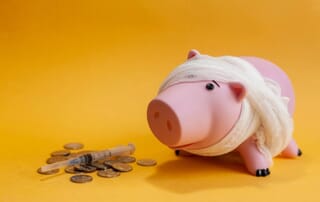 Warning light number 3: Trust yes, but controlled
One of our would-be clients, after seeing a dozen of different properties with us and getting all the information he needed, decided to go his own way. It happens, not often, but it does. Luckily, the final is not always the same as here. The gentleman is a producer of building materials, so he figured out he would make a deal with the developer and pay him for the villa partially barter by supplying his materials. The gentlemen got along, apparently even became friends, and because they both considered themselves gentlemen, they did not write down their arrangements in the form of an additional agreement, they only signed standard reservation and private purchase contracts. After many adventures, the client finally picked up the house, but the case found its final in court, because the gentlemen could not agree on the payment terms.
Our advice
The conclusion of this story is sad but true: "Si vis pacem, para bellum." All agreements between the parties must be written down and signed, nothing should be left to the liking of many people: "we will get along somehow".
Warning light number 4: Blind shopping
"Our friends have an apartment in the X estate, they are very satisfied, so we want one there too. We saw the photos, we like it, we take it." Sounds like an easy and quick transaction, right? It may or may not be so. Often, what seems to one to be a piece of paradise on earth does not move the other at all.
The pandemic and travel restrictions made people buy real estate online. This is how, for example, the beautiful Villa Alcuzcuz, winner of many awards, was sold.
The American who bought it could not come to Spain, but he cared for the villa very much and did not want to lose it. He therefore found professional appraisers in Madrid and commissioned them to audit the construction site. For a week, the auditors turned into shadows of construction workers, reviewed all documents related to this investment and issued a verdict: "We have not seen such quality of workmanship in Spain yet." Mr. American hearing that has paid the reservation fee directly, and he will come to visit his new home next year.
Our advice
If you decide to buy a property in Spain, buy a plane ticket to Spain first. Fly, look, touch and smell. This is especially important if the apartment or house is to serve you as well, and not only be a good investment. You can also do as The American - commission a comprehensive property audit.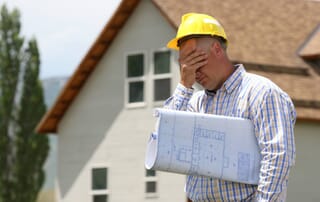 Warning light number 5: "I like it, but ... I'll wait"
One couple went looking for real estate. They had a fair budget so the visits were a pure pleasure. We found an elegant apartment with a beautiful view of the sea and mountains and they decided to buy it. Their offer was too low for the developer, so he made a contra offer with a slightly higher amount and the parties got along (at least that's what we thought then). The next step should have been to transfer the reservation fee, but it's been a few weeks and nothing has happened. The couple decided to wait for the developer to accept their original offer. In the meantime, someone else appeared, making not only decisions but taking actions as well, and the apartment got sold.
Our advice
It is said that "rushing is a bad advisor", but dragging a property purchase too far is not a good solution either. It is worth remembering that many people dream about their property in Spain.
A few words as a summary
The process of buying a property in Spain is not particularly complicated, but if you do not know the mechanisms and procedures governing the local market and the Spanish language, you can get into trouble. Before starting the buying process, look for people who know their stuff: lawyer, broker, bank adviser - people you can trust. Throughout the process, keep your eyes peeled, ask questions, raise your concerns. Often, something that is obvious to us, because simply "this is how it is done here", may come as a surprise to you. React in such situations, ask for explanations – there are always some. The mechanisms operating on the Spanish real estate market do not differ from world standards, but each market has its own "touch", which you learn during the buying process.
One rule is common and always works: if something seems to you too good to be true, most likely you are right.