Investing in real estate in Spain. What you need to know in 2023
Investing in Spanish real estate is a safe solution - especially at a time when the world has become unpredictable. If someone told you 3 years ago that the Covid pandemic would lock us in our homes, and less than a year later war would break out in Ukraine, you would probably tap your forehead. And yet. Both of these events are our reality and significantly affect the growth of the real estate market in Spain. Everything indicates that 2023 on the property market in Spain will be as good (if not better) as 2022.
---
For starters - 3 tips for those of you who plan to invest in property in Spain in 2023
Do not expect a lot of price negotiations , because property prices in Spain continue to rise. The year 2022 brought an 8.5% increase in prices in Andalusia, and this year the upward trend in attractive locations is expected to continue. That doesn't mean you should forget about negotiating. On the primary market, developers are reluctant to lower their prices, instead of reducing the price, they offer customers, for example, additional equipment for the apartment, while on the secondary market reasonable offers are a matter of course. "Reasonable" being the key word here.
Plan your arrival in Spain in advance and inform your broker about your plans. If you don't have one yet, make contact with several agencies before you arrive and choose the one you want to work with. Remember that agencies on the coast work on the same real estate databases, thanks to which they have access to all properties - also those offered by other companies. For you it is a great convenience: instead of making appointments with several agencies, you choose one company, and in it a man with whom you feel comfortable talking and with him you watch everything that he proposes to you or what you find on the Internet. In any case, be sure to call him at least two weeks in advance. Firstly, so that he has time for you, and secondly, he can organise visits to real estate. If you call from the airport that you have just arrived, it may turn out that your broker's calendar is bursting at the seams, and he, despite his best intentions, is unable to serve you. We are all working very hard right now.
Do not wait too long with the decision to buy property - interesting offers quickly disappear from the market. Demand is high, often good properties do not last even 2-3 days on the market. So if you like something, don't wait, make an offer and we will try to get the best price for you. We also encourage you to read our guide on buying a property in Spain beforehand
Holiday rental of an apartment, long-term rental of a house, renovation of an apartment and quick sale with a large profit ... - investing in real estate in Spain is a dream of many foreigners.
By the end of November 2022, the Spanish statistical institute INE recorded over 600,000 real estate purchase and sale transactions. Of these, 15.92% of all properties sold went to foreign buyers, which turned out to be an absolute record. The British, Germans and French led the way among buyers, the Dutch, Norwegians, Irish and Ukrainians were also very visible (albeit for different reasons). Demand from the US and Latin America also gained momentum, boosted by the strength of the dollar against the euro.
When it comes to real estate investment, Spain is one of the most attractive destinations in the world . According to the calculations of the AFIRE (Association of Foreign Investors in Real Estate), which deals with international real estate investments, this country is ranked 4th among countries providing the highest capital growth. Only the United States, Brazil and China rank higher.
According to the prestigious consulting company Knight Frank, in 2022 the best investment destinations in the region of Europe, the Middle East and Africa (EMEA) were Great Britain, Germany and France, and Spain closed this list with fifth place.
Investments in real estate in Spain - forecasted market situation in 2023
Recent years have been good or very good in terms of investments. COVID-19 changed a lot, the lockdown affected the market situation, but it lasted relatively short. Since March 2021, we have been observing a significant rebound on the Spanish property market.
In the second half of 2020 we wrote:
"According to data from Registrars of Land and Property Registry (Registradores.org), the second quarter of this year saw a nearly 50 percent drop in real estate sales involving foreign buyers (compared to the same period in 2019). Foreigners conducted 8.1 thousand transactions, and for the last time a similar result was recorded in 2013. Many people have suspended planned investments in real estate because it was not known how the market would react to the pandemic.
The prices of houses and apartments began to fall, and many investors were waiting for the best moment to buy. According to some experts, that time has come. According to Miguel Laborde, a partner at Laborde Marcet, investors should buy real estate now. "This is because the recovery will be U-shaped and prices will not fall further," he told Idealista.com.

Summing up the year 2022, we can say that Miguel Laborde was right. In the last two years, the situation has changed dramatically. Sales increases were significant in all locations that are of interest to foreign investors . Sales increased by double digits in each of these regions except Murcia, with the largest increases recorded in the Canary Islands +45% and the Balearic Islands +21%. In the most popular destinations, sales increased by +23% in Andalusia and +21% in the Valencia region.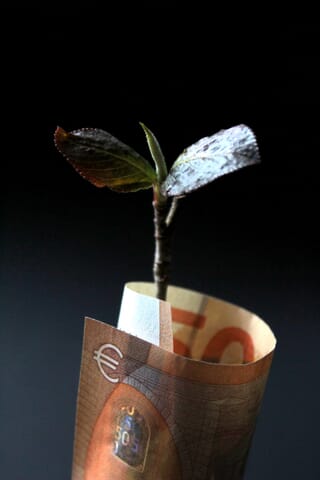 The purpose of investing in real estate is important
Not everyone buys an apartment or a house in Spain just for themselves, many people want to earn money on it. We can list three main types of real estate investments in Spain:
Rental - holiday, long-term or commercial. The advantage of this solution is a steady income. And if it is a typical tourist rental, the owner can also use his property in the off-season (more about renting later in the text);
House flipping – buying a property at an attractive price, renovating it and selling it quickly. If you know your stuff, keep your finger on the pulse, and have a bit of luck, the profit can be high;
Investment of capital - with the current and constantly growing level of inflation, investing in real estate is the best way to secure capital.
It depends on the investment goal what type of property you will be looking for and what locations you will consider. If you are betting on a holiday rental in Spain, you should look around tourist places like Costa del Sol, Costa Blanca or Costa Brava. However, if you want to buy, renovate and quickly sell an apartment with a profit, it may be better to invest in Madrid, Barcelona, Valencia or Malaga.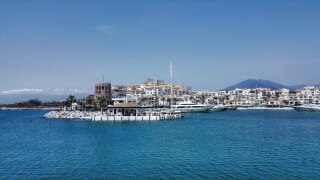 Mortgages – what to expect in 2023
Investing in real estate abroad may involve taking out a mortgage. You often ask if a foreigner can apply for a mortgage in Spain. Yes, getting a loan, as long as certain conditions are met, is usually not a problem. The set of documents required by the bank is exactly the same in Poland and Spain. The only difference is the need to translate the documentation into Spanish.
Most banks do not impose mortgage restrictions due to nationality , although it is worth knowing that the bank may require a higher down payment from a non-resident. Residents in Spain can borrow up to 80 percent. estimated property value, while non-residents average 60-70 percent. As usual, everything depends on the customer's financial situation, the type of mortgage and the offer of a particular bank. It is also important that Spanish banks do not finance investment costs, which can be between 10 and 15 percent. transaction value
What will the subject of mortgage loans look like in 2023?
While mortgage rates rose sharply in nominal terms, reaching their highest level in about a decade, in real terms, after adjusting for inflation, they remain negative and are likely to stay at this level until mid-2024.
In 2023, holiday rentals will still be the most profitable
Let's go back to renting property for a moment, because many investors buy houses or flats for this purpose. Generally, we are talking about three types of rental:
holiday - short-term (days, weeks),
seasonal (several months)
traditional – long-term (usually from a year up).
It is not hard to guess that holiday rental is the most profitable . If you are the owner of a property on a prestigious coast, in a few weeks you can get an income that will cover several months of living costs and also credit your account. Requirement: Must be a location popular with tourists. The best region in this regard is Andalusia. According to data from the Fotocasa.es website, the largest number of holiday properties are located here - 26 percent. of all Spanish.
Holiday rentals, as I have mentioned many times on the blog, require a special tourist license approved by the Autonomous Community. Only investors who rent a property to the same person for more than two months do not need a license.
We will help you earn on rent
The main activity of Dream Property Marbella is the sale of real estate, but we also deal with rental properties on the Costa del Sol.
We often help clients who have bought their dream properties and use them, for example, only a few months a year. Our task is to make their houses or apartments earn during their absence. After all, real estate investments must pay off.
How do we do it? It's simple: if you have a property in Spain and want to rent it, we sign an appropriate agreement, prepare marketing materials, place an advertisement on our website and external portals, and then, on your behalf, we take care of the property and tenants. We have created a special team that deals with organisational matters. If your guests need a transfer from the airport, car rental, organising additional cleaning, or assistance in booking tickets for various events, our team will take care of it. We are also a private "emergency phone" in case your guests have a sudden problem that they cannot deal with.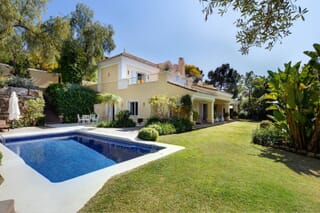 What were the average rental prices for properties in Spain in 2022
If you are interested in investing in real estate in Spain in 2023, it is also worth checking long-term rental prices. In mid-2022, the average monthly rental rate was EUR 1,544 . Of course, this is the average and in attractive towns the prices were much higher.
Still, it's worth tracking the average rates, as they show which locations are theoretically cheapest and which are the most expensive:
Galicia – 988 euros per month
Castilla La Mancha - 818 euros
Aragon - €762
Murcia - 1,167 euros
Asturias - 701 euros
Navarre - 976 euros
Canary Islands - 1,013 euros
Cantabria - 1,067 euros
Valencia - 1,435 euros
Andalusia - €1,401
Madrid - €1,319
Basque Country - 1,600 euros
Catalonia - €3,252
Balearic Islands - 4,840 euros
This is data from the SpainHouses portal, which calculates average prices based on the prices of properties submitted for rent by owners and real estate agencies. If you look at the Idealista website, you will find an analysis of rental prices per square meter on a monthly and annual basis. This data has been collected for many years, so you can follow the evolution of rental prices on the Spanish property market.
In 2023, we can expect a further increase in rental prices, especially long-term rentals . There are two reasons: inflation (5.7% in Spain in 2022) and the war in Ukraine, which has caused and continues to cause an influx of people fleeing the war to Spain.
Remember! Property investment must be profitable
Even the most attractive price of an apartment does not mean a good deal. When choosing a property for investment, it is crucial to estimate its profitability.
The profitability is affected by the costs associated with the three stages of the investment:
The first is, of course, the price of the apartment and all costs related to the transaction (including notary public, appraiser, loan costs, ITP or IVA taxes, real estate register).
The second is possible renovation and equipment.
The third – all fees related to the maintenance of the premises you rent, i.e. rent to the community, cleaning, utilities, real estate tax, insurance.
Income tax should also be taken into account. An example of such would be an enrichment tax if you bought a property with the intention of selling it quickly. In Spain, it is 19 percent. for residents and citizens of the European Union up to 23 percent. for citizens of the rest of the world. So if, for example, you buy a flat for 150,000. euros, and you sell them for 250,000, the tax will be charged on the amount of 100,000. – minus transaction costs.
You should also remember about the IRNR income tax - once a year investors who are not residents in Spain have to pay it. Of course, a different amount will be paid by the owner who rents an apartment or house and earns money from it, and someone who keeps the property only for their own use.
On the plus side, in addition to money from the sale or rental, you can save various tax reliefs. It is worth seeking legal advice here, because the room for manoeuvre is quite wide. A person who is not a resident in Spain, but is a citizen of the European Union, can deduct such items as utility bills (electricity, water, gas, internet), cleaning or advertising expenses from the tax.
To sum up
Investing in real estate in Spain in 2023 is still a good option if you want to:
protect your capital against galloping inflation,
earn profit on rent,
use your investment in a friendly place with a fantastic atmosphere, excellent cuisine and fascinating history.